The team at Carisba (@followcarisba) have come up with a single unique acronym designed to get your brand out to thousands of Instagram users for absolutely free. Not everyone can afford to pay an influencer to advertise their project, let alone promote directly through the app or hire a social media manager, but that's okay. There's are 3 simple ways to increase your reach for absolutely free!
1. Hashtags
The first and most crucial way to get your page and posts seen is through hashtags. Hashtags aren't just cute, creative quips to add to the caption of your #sundayfunday post. They're user controlled category markers that allow users to group photos under a singular term; essentially search terms that yield photos instead of sites or terms. Hashtags can get your page seen and engaged by hundreds of people every day, and the best part is its free! Hashtags help to organize and categorize photos and videos, optimizing the ability of your content to be seen.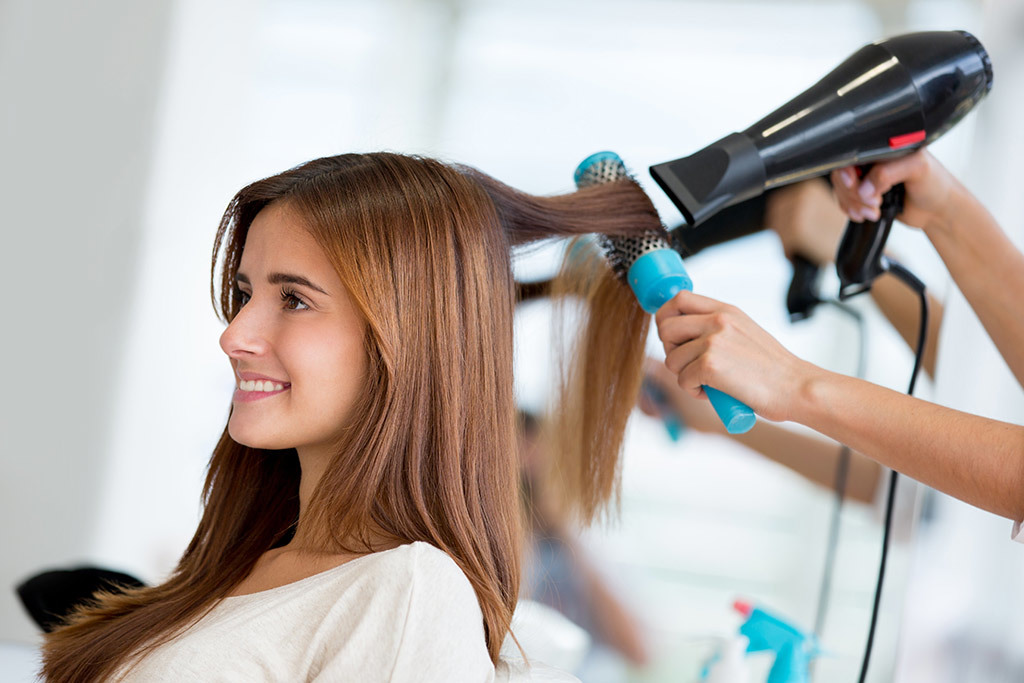 Carisba came up with an awesome 3 step method for choosing the appropriate hashtags to optimize maximum reach. Coined BBC, Brand, Basics and Community encourages entrepreneurs to consider these three entities when coming up with hashtags for their respective posts. Bearing in mind that Instagram will not allow you to post more than 31 hashtags, Lets say you are the owner and current social media manager of Style Gurus Hair Salon in Pasadena California. After deciding on an engaging caption tell your audience about your
BRAND: #styleguru #awakenyourinnergoddess. Your company's name and catch phrase are your brands identity, once you've established a following you want to also have a category established for said brand, every post you tag will save and categorize every post under your own special category.
BASICS refer to the basic popular hashtags relevant to your posting. Hashtags that are too popular can often have ur content lost in a see off posts being shared seconds at a time. That said, they can still allow you to be seen by a very large audience and should still be considered. Common basic hashtags include: #mcm #motivationmonday #tmb #transformationtueday #wcw #tbt #fbf #sundayfunday #potd #ootd #instadaily #instagirl  and #instatravel. In the case of Style Guru, basics worth considering would include #instastyle. Finally,
COMMUNITY asks that the manager consider his or her niche and the relevant things their audience or community cares about. In keeping with the aforementioned example, hashtags such as #hair #hairstylist #beauty #beautyblog #hudabeauty #mua #pasadena #california #lahairstylist #killerblowouts and so on. Consider your niche and what they like use and/or care about. If most of your clients follow huda beauty or are into make up and other beauty supplies chances are they care about getting their hair done as well, don't be afraid to add a hashtag that speaks to that.
At the last Carisba workshop, participants tested the use of hashtags using the BBC method, versus random hashtag choices, versus none. Posts that employed the BBC method saw a whopping 500% increase in engagement versus posts that used none.
2. Post Often
Research suggests posing at least 3 time a day. Don't worry about being annoying or content overload. Now a days people follow tons of people, sometimes thousands. Posting at least 3 times ensures all your posts don't get lost in the shuffle of  the other content your follows are being flooded with on their timelines. As time passes, general attention spans are also minimizing. Posting at least 3 times keeps you relevant in the rapidly paced minds of your followers. Posting that often can be tedious though and may even get annoying at times. Facebook users are more open to a variety of wrtitten, video, and pictoral content. Instagram however is a personal platform, people want to see the face behind the brand. Coming up with content and posting so often can be so overwhelming. So save your drafts. Instagram allows you to save as many as 10 posts as drafts, You can select your photo, add your edits/filters, caption and hashtags, then click back until you are prompted to discard or save the draft. The drafts will remain on top of your gallery pics until you choose to post or delete them. Only single picture posts can be saved as drafts, multi-picture posts cannot be saved as drafts.
3. Tags and Location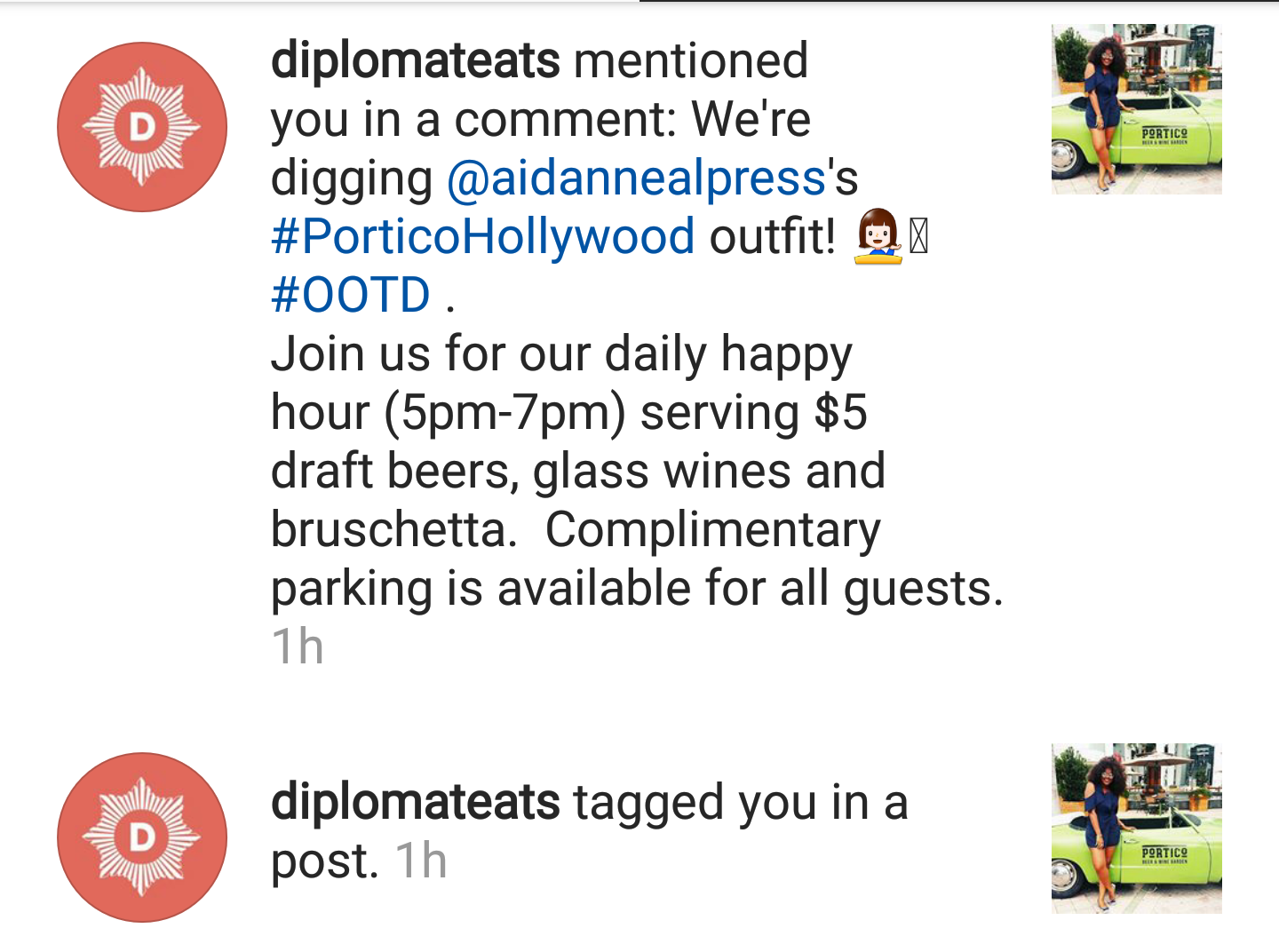 Tagging relevant places and people, as well as including locations, is another way to get your content seen at absolutely no cost to you. Techy instagram users are searching for content based on location, tags and people. Having your content on a location page can get you seen by potential customers. For example if you've found that Barnes and Noble is a nice spot to do your writing, don't be afraid to add that location to that selfie you're gonna post of you typing away at your lap top. In addition, don't be afraid to tag the actual store to your post either. At a recent games day at Porticos, I posted a picture I took, including the location and a tag of the restaurant. Guess what, it was not only seen by the restaurant's social media managers but by the manager of the actual hotel housing said restaurant. On top of reaching followers and other contacts through hashtags, The image was not only requested for use as an ad but also allowed me to establish a relationship with the brand in which, the next Carisba event will be held at their establishment.
4. Memes
Make em laugh. Make em reminisce. Nostalgia and laughter are powerful tools for solidifying not just a relationship between the viewer and your content but for incentivizing sharing. If it's funny and/or experiential, viewers will want others to see it. When they're not showing it to their friends, they'll wanna share it on their own page, and since content stealing is generally frowned upon, 7 times out of ten the user will repost the image with credit to your page.When all else fails or you're stumped on content for a bit Memes are always a secure bet. In fact you may find that followers relate to your memes more than your original content. At the last Carisba meeting, entrepreneurs inquired about the best way to find memes. While one could search hashtags, or generate their own memes, the best way is to simply use the Instagram application, the more you're on it, the more you'll see memes that pertain to you or your brand, screenshot them and save them for a rainy day.
If content is the fire, think of social media as the gasoline, there are no limits to how far those flames can spread if you follow these simple rules. They may cost you a little time, but the best thing is they're Free!
Found this post helpful? Drop a comment and let us know.
This post was sponsored by the amazing team at Carisba (@followcarisba). #SupportInspireGrow