The Golden Triangle is the most popular tourist route in India. It gives explores a peek into the beautiful and culturally dense cities of New Delhi, Agra, and the pink city Jaipur. Several tours offer golden triangle tours ranging anywhere from 4 days to 2 weeks. Most of which are extensively designed to offer immersive life-changing experiences.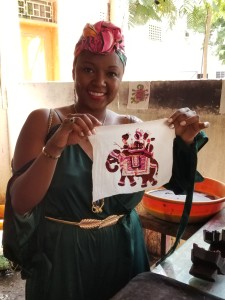 On my latest trip to Dubai, India and the Maldives, a particular request was made my travelbuddy to spend as little time in India as possible. After some negotiation we settled on 3 days. I found a seemingly great train-transit tour on Viator that we booked for $264. As our trip drew closer, I received little to no positive feedback about the Shatabdi express (the train we'd be taking). Simultaneously, another travel companion was making arrangements for her leg of the trip (we did Dubai and India together and she and two others went off to China). With influence from a friend who frequents India for business, she was able to secure arrangements with Caper Travel India, a subsidiary of Hi-life tours.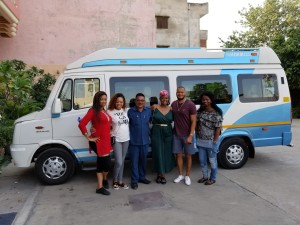 After some negotiation on both our parts (approximately 22 emails). We secured the deal of a lifetime. For 4 days and 3 nights in 4 star hotels, yummy authentic Indian and American daily breakfasts, a private 10 seater coach with television, air conditioning, reclining seats and ports for phone charging, a single standard driver from airport pick up to drop off, 3 English speaking tour guides, an elephant ride, rickshaw ride, and free local industry (sales pitch) tours. IT WAS A STEAL! So much so that when we told one of our friends the cost, it only made her nervous, "What kind of place are they gonna have us in for just $280???"
Our tour took us to see breathtaking sites like the Taj Mahal, the Agra Fort, the Amber Fort, City Palace, Hawa Mahal, India Gate and Jama Masjid (just to name a few). It was moderately fast paced, with early mornings and considerable driving hours (From Delhi airport to the Sheraton in Agra- 5 hrs; from Agra to Park Place in Jaipur-4 hrs and Jaipur to Delhi- 6 hrs), but not to complaint. We slept easily and comfortably in our coach through those rides and were pleased to get so much done in such a short time.
If your goal is to travel to India then I would not do it in 3-4 days.If you're travelling along that side of the world, and looking to get the best of India in a short space of time. This is your best bet!
For an individual tour, catered to your specific needs, shoot or awesome tour organizer, Priyanka an email at info@caper.in. Bee sure to mention this site and tell her Ms. Donna or Mr. Jackie sent you :).
I've added a few pics of our accomms and experiences as references for you guys. For questions or to share your own experiences drop a comment below. To see more pics, daily deets, or to show some love, follow me on Instagram @aidannealpress :).
This slideshow requires JavaScript.