1. First, read my blog post on if it don't make points it don't make sense. Using those tools, I was able to take my second trip to south Africa for free! Don't spend a dime- not just in terms of travel- if it doesn't reward you in some way. If you buy a ticket on American, join AA advantage. If you book a hotel at the Hilton, sign up with their rewards program.  Take advantage of every reward system offered, make sure every mile and dollar counts for something.
2. Travel in the low season. Everyone travels in the summer, Christmas and around spring break. Airlines and hotels know this, prices are hiked to reflect that. I take all my major (more than 5hrs away) trips in October. Not only are prices lower, companies are also more willing to give free upgrades. During our travels throughout Greece, I moved from a standard room to a villa with a private pool, amazing terrace and spectacular views of the Mykonos beaches, just because the hotel was in its low season, and they figured why not.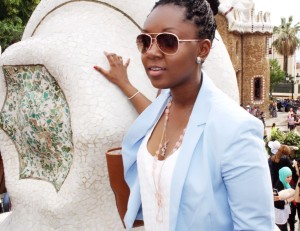 3. Ask. Closed mouths don't get fed. In the Maldives we were supposed to pay $671 per person for our transfers. I sent a DM to the resort's Instagram page. They sent me contact info for their manager and from there, I got the summer special ($500/night off), a half board upgrade (free breakfasts and dinners) and half off our transfers. Just for kicks, I almost never resist the urge to ask at check in, "Is there any way we could upgrade to one of your jr suites/suites/villas/whatever?"
4. Plan. Most of saving money and travelling well on a budget is planning. Planning a month a head for a trip will surely cost you far more than if you had planned 3 months ahead. Ideally, I plan 3-6 mths ahead. Research is pivotal as well. You simply have to do the work, check out Trip Advisor (the laziest route is to pick the place with the most reviews and a 4+ star rating). Search the location or hashtag on Instagram as well.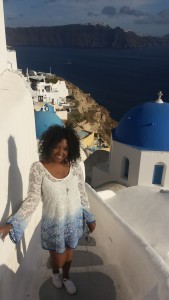 5. Purchase ahead and use third party tour companies. Don't wait until you arrive and rely soley on your concierge. Be your own Concierge. Purchasing any ticket in person will almost always cost more than if you had done a combo or bought tickets online through the merchant themselves or a vendor like Viator or The Lonely Planet. Viator is my go to. As a woman I am often seeking safety and reliance. I take solace in knowing there is a company I can call when things go array and/or that the company I have booked for a tour has more than just me to answer to if things were to go wrong.
6. Fly Smart. Buying too far ahead can be just as expensive as buying last minute. Don't buy later than 30 days before your departure. I try to secure my major expenses (hotel and air) approximately 2-3mths before my travel date. The rest (tours and such) I book as the money comes along.
Use a flight tracker. Don't like what you see, trust your instincts and wait. Kayak's flight tracker seems to be the most reliable.
Shopping for tickets on Tuesday and Wednesday mornings between 2am and 5am actually works and most times yields the lowest fares.
Shop one-ways. I started shopping one ways in an attempt to find my preferred flight times and was surprised how much I saved buying certain legs of my trips as one-ways as opposed to searching a multi-city fair. It also leaves room for you to explore another city on a long layover of your choice.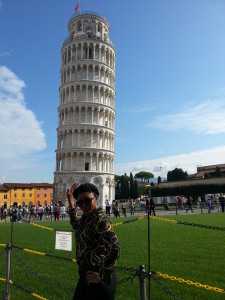 Upgrade at the airport. If you're able to splurge on a Business or First Class ticket, Awesome! But do yourself a favor and upgrade during your online check-in or even at the airport. If economy is full and people are on stand-by, upgrading to business class could be FREE and as easy as asking at the counter, "Hey is the flight full? Do you think there's anyway I'd  be able to get a business class upgrade?" At the very least you'd save hundreds than if you bought the ticket upfront. Careful though, tons of carriers like Emirates and Virgin offer upgrades during your online check-in for sometimes thousands less, than if you bought the ticket upfront or waited until you got to the airport. Those deals you wanna snag during the online check in process.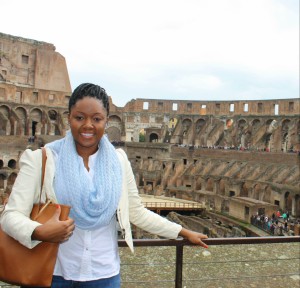 7. Groupon. Groupon getaways are powered by Expedia and are an amazing way to see places at a ridiculous price. Gate One travel, a preferred tour company of the site, is one of the best rated, most frequented, organized tour groups you could travel with on a budget. I did my Iceland trip via Groupon and Gate1 and it was more than worth it. Now you're not going to be in the best hotels, nor will you always fly the best airlines but you will be comfortable and often pleasantly impresses. Besides, at the costs they offer, if you're not feeling the accommodations they offer, you could still end up saving a bunch if you opted to pay for your own stay. I'm very particular about how I fly, and we were able to arrange with Gate1 to use a different airline carrier for a difference of only $150.
8. Finally, the best way to score amazing deals is to Establish Your Tribe. Finances are a big part of travel. If you like fancy gastronomy dining and your friend could eat McDonald's everyday, it's gonna be hard to get em to fork out funds to do the things you like. Compromise is key, but if you aren't willing to spend the same, you're essentially going on two different trips and it will take a toll. Having a great travel tribe makes everything cheaper. Wanna pop bottles, why not? $200 is a lot more feasible when divided by 4. Wanna Uber everywhere, why not? $30 cab fares turn into cheap $10 rides when split into 3. Not to mention the $450/nite suite that instantly became $150/nite because the hotel allows 3 persons per room. If you're smart enough and followed the advice in step 1, chances are you could even use your points or rewards and dont have to come up with that $150 in the first place.
Hope these tips were helpful guys. If they were or you have any other nuggets to share with fellow travelers, drop a line and let us know :).
And don't forget to follow me on Instagram @aidannealpress for tons more travel pics and daily insights!