I've been getting a lot of questions about my most recent trip. Among my friends I'm known for the detail and research I put into my itineraries. Below is the raw, copied and pasted replica of the itinerary I built for this trip. Please bare in mind that $1600 of this budget accounts for the Maldives alone. In addition, you can tweek your activity budget and do things for a lot less, there are dessert sand dune tours for as low as $40 for example.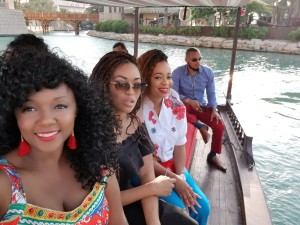 Total Budget $3824 (Stay $1503, Air $1300, Activities $686, Transfers $335. Transport not included)
October 3rd through 16th
Oct 3rd-4th
Depart FLL 910pm, arriving to Dubai 740pm
Allow the Jet lag to wear off at your accoms: Roda Amwaj Suites $350
NOT TIRED: Welcome drinks and phenomenal views at an infamous rooftop bar Neos or 360
Oct 5th
1030am Dubai Mall (for those without intention to shop, enjoy dubai zoo, aquarium and several other non-shopping activities on site)
Be sure to have a quick lunch. Tour does not provide dinner until approximately 7/8pm
2pm/330pm Desert Sand Dune Tour via Viator $86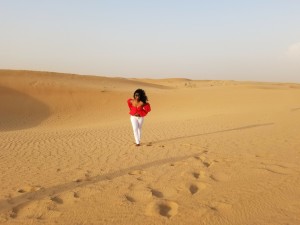 Oct 6th
Oct 7th
5am-10am S*** Sky Dives!!
12noon Zero Gravity for brunch and infamous pool party $65pp
630pm Burj Kalifa At the Top $35/$55 (5-630pm) followed by an 830pm front row dubai fountains dinner at Serafina dubai
NOT TIRED: Night Life at Dubai's only outdoor club and the 26th best club in the WORLD, White Dubai
Oct 8th
10am Full Day (10HR) tour of Abu Dhabi $53pp
930pm Arrive home at approximately 7pm, Toast to Dubai Dinner at Nathan Outlaw $95
Oct 9th
Wake up late, explore the boardwalk area surrounding your stay or enjoy a farewell lunch at Big Chef's
325pm Depart Dubai and arrive to New Delhi, India at 820pm
Arrive India and meet your driver who will transport you in comfort and safety on a 3-4hr journey to Agra. Enjoy an overnight stay at the Four Points by Sheraton
Oct 10th
First stop this morning! The beautiful Taj Mahal, entrance fee (1000INR for tourists) $15.58, there is also a $5USD picture taking fee. This afternoon we head to Jaipur where hotel accoms will be at the Park Regis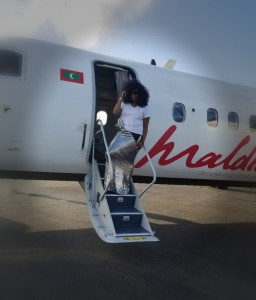 Oct 11th
Enjoy the day exploring Jaipur and the Amber fort before driving back home to New Delhi, approximately 4 to 6hrs
Spend a few hours at Hotel Visaya. Freshen up and get ready for your transfer to New Delhi Airport at approximately 130am. Get some rest, enjoy free wifi or even take a shower at Delhi airports Premium Plaza Lounge $22
Oct 12th
Leave for your flight to Male at 515am. Stop over for 5hrs in Sri Lanka and enjoy a brief stopover tour of Colombo $35
Oct 13th-15th
Enjoy 3 days of nothingness, pampering and relaxation in your ocean view overwater bungalow at the Six Senses Lamuu MALDIVES!!! $1153
Treat yourself to a massage at one of the world's most breathtaking spas for as little as $100
Enjoy a movie under the stars, sand dune dinners and tons of personalized experiences from your personal trip butler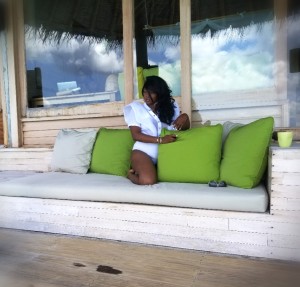 Depart Maldives approximately 745pm for your 11pm flight home.
October 16th Get some rest at your choice of dubai airport lounges on your 6hr layover. Arrive Home at 825pm after what is sure to be a life changing experience!!