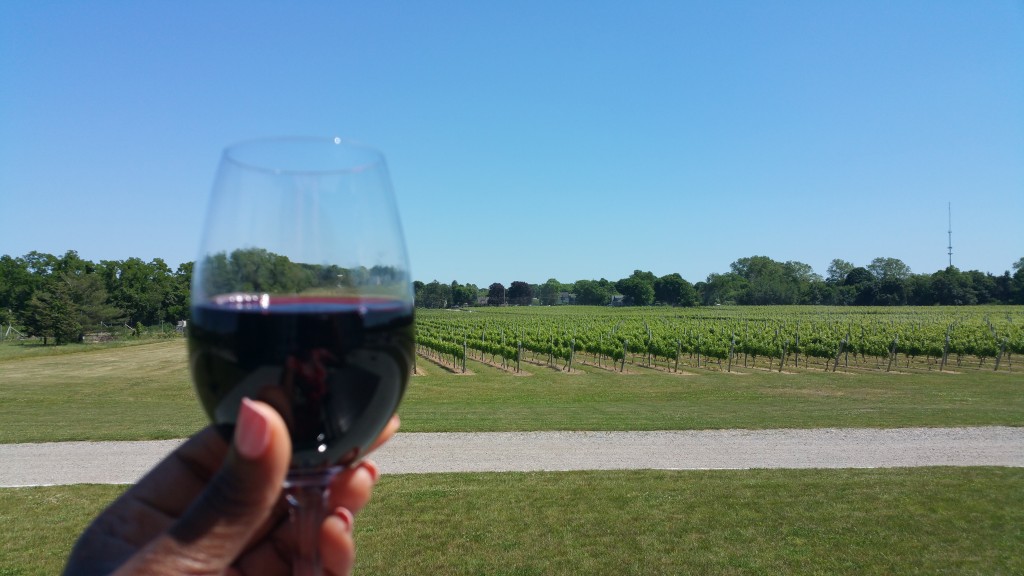 You don't have to be a budding sommelier to enjoy wine tasting. Paris, San Francisco, New York and Capetown are amazing all on their own, but just outside of these bustling metropolises, are their equally stunning wine countries.
Wine tasting is one of the most enlightening, beautiful and yummiest things you could ever do. The sophistication of pairings, the rich earthy smells and the surprising undertones of the taste make wine tasting an activity that tantalizes all the senses. Wine towns (the small villages often found adjacent to a winery) are the most quaint, immaculate and warm municipals you could encounter. Filled with Mom and Pop shops, charming eateries and peculiar museums, wine towns are an attraction in themselves. Passing the gates of these towns, you will find off-road entrances leading to long pebbled driveways enveloped by lush greens and endless rows of grape vines. Depending on where you go, the music is different but the dance is pretty much the same. Vintners and/or those who represent them will offer you tasting packages of their reds, whites, dessert wines and sparkling, followed by the option to purchase bottles at a discounted rate. Some wineries add their own special flare, while others turn the day into an all out party!
And that brings me to my list. I've been lucky enough to go wine tasting in the Napa and Sonoma valleys of California, Germany, South Africa, Italy, the Hampton's and even South Florida. I have not yet done the wine country in France, but I have visited Nice and Cannes, which are impeccably beautiful cities, so I imagine that experience may be far superior. In addition, this home of the most romantic city in the world, is also the largest producer of wine in the world, My bet is that no one probably does it better. In descending order, my favorite wine country experiences thus far, took place in South Africa, California and Up-State New York.
South Africa
If you follow me on Instagram (@aidannealpress) then you've probably heard me say time and time again that Capetown, SA may very well be one of the most beautiful metropolitan cities in the world. Their wineries are no exception. It just doesn't get better than the cool Capetown country side with views of a Wonder of the world (Table Mountain) as your backdrop. The drive to the wineries is simply breathtaking (no matter which you choose) and actually quite reminiscent of Napa. Much of their tasting are often paired with small bites and are hardly ever just about the wine. From art galleries, beautiful picnic areas, live performances and a cognizant combination of the arts, South African wineries offer something for everyone to enjoy.
California
Oh California wine country…
What a splendor you are; with a vibe and beauty so similar to the Italian country side, you transport everyone who graces you to near uncanny semblances of the European Country side. Driving through the wine country valleys of Napa are just breathtaking and the deals are just preposterous. Germany and California probably offer some of the lowest prices you'll get for premium "fresh" from the vineyard wines. Wine tours organized from San Francisco are usually very generous, offering no less than four site visits, a wonderful lunch and a very immersive education on what goes into cultivating some of your favorite wines. Like many tours, Napa experiences tend to be very immersive, allowing you into their cellars and even allowing you stomp your own grapes.
New York
The east end of Long Island, New York is such a surprisingly beautiful and lush place. South Fork of the city is the Hamptons. A bundle of villages filled with old school opulence, the air of wealth is a muted one, more centered on the preservation of small town values and a cliquish privacy, than on pretense and outward exclusion. More than this, are seaside wineries perched on cliffs with vastly impressive greenery and the soothing sounds of crushing waves some 4 stories beneath your feet. It's just beautiful. With more than 35 wineries to it's name, Long Island boasts a homey, artisan feel to their experiences. One that's more about an overall appreciation for the wine, and not so much the swirl, sniff, sip, swish and spit of it all.
Somewhat unique to the Hamptons wine scene are tastings that turn into all out parties, like those seen at Vineyard 48 where you get 5 yummy tastings and a meager price, followed by $15 bottles! If you're young, looking for fun, and staying in the Hamptons Vineyard 48, is the place to go for a good time.
What are some of your favorite places to go Wine Tasting?