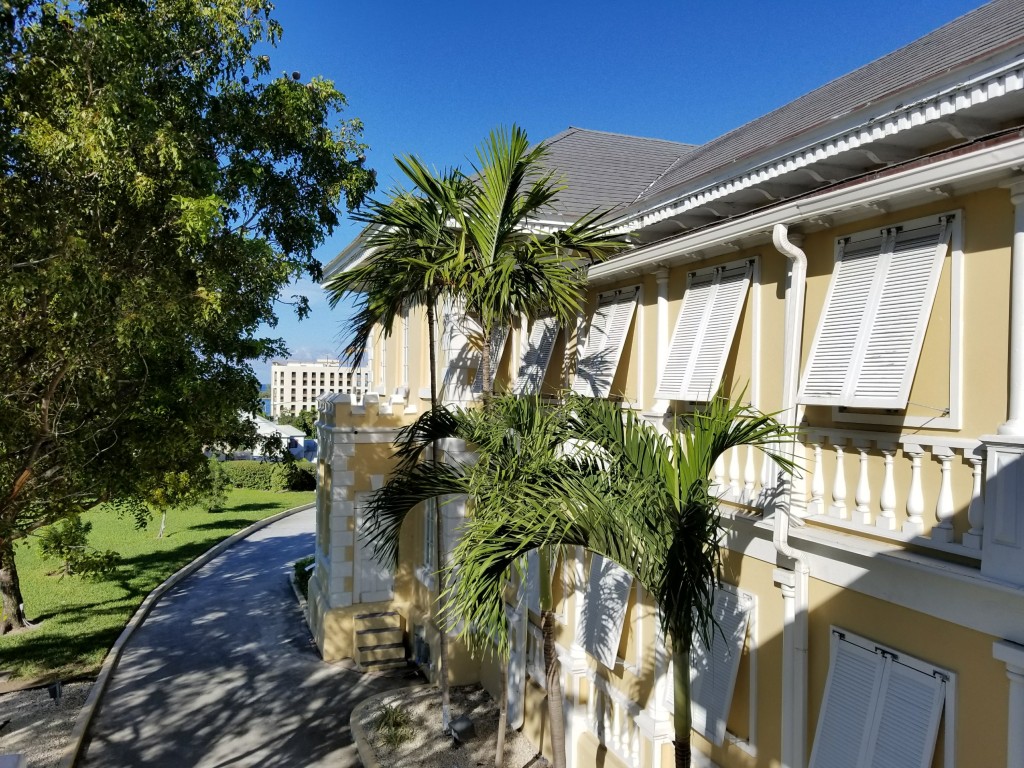 The Queens Staircase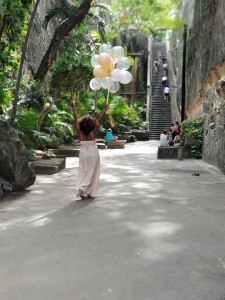 Nassau isn't known for it's waterfalls :). But if you're lucky, you just may glimpse the cascading, pipe-sourced waters that fall along the Queens Staircase. Located at the top of Elizabeth avenue, just off Shirley Street, is a descending lime-stone hallway shaded with an umbrella of lush tropical greens and character-filled, water stained walls. This 66-step limestone staircase was built in honor of Queen Victoria's contribution to the abolition of slavery in the Bahamas. As an attraction it doesn't stand on it's own. But if you're looking for a more than cool spot to bring lunch or a book, or  enjoy the soothing soft tones of a one-man steel band, you'll love it here. It's still not very popular, so chances are you could have the place all to yourself or share it with a little more than a few hospitable strangers.
Elizabeth Avenue South Nassau & Paradise Island, +1242-356-9085
The Cloisters Nassau

There has never been a name more befitting of its destination than that of Paradise Island. This original home of the Atlantis houses tons of beautiful, seaside resorts, lush spectacular homes, wonderful eateries and an array of entertainment choices. For as low as $100 per night (AirBnb), you could enjoy an ocean-front stay among Nassau's elite and bike or ATV along these pristine Bahamian streets. Park along any neighboring street of the Four Season's Ocean Club resorts, The Cloisters. While not open to the general public, the cloisters is an open-accessed garden, literally situated on the side of the road. It is not manned, fenced or guarded by any personnel. While not encouraged, outside of private events, on lookers are generally open to stroll the stunningly manicured gardens, which span from the sea-side to the One and Only resort itself. It is a beautiful, calming space that is certainly worth seeing.
Paradise Island Dr, Nassau, New Providence Island +1 242-363-3000
The National Art Gallery of The Bahamas (NAGB)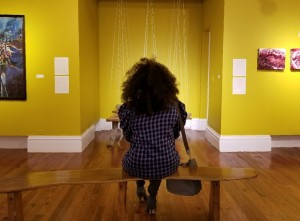 The NAGB is a truly refreshing space, nestled in a historical district in Nassau. Not only do the quaint, beautiful streets of West Hills claim this oasis, the district further make for a colorful walking tour. You can dabble in and out of museums, have a decadent lunch at Graycliff then walk your dessert off on your way to the National Art Gallery. On top of their wall-murals, new exhibitions are put on display every 1 to 3 mths, so chances are no visit will be entirely the same. It is a true opportunity to view authentic beautiful Caribbean expressionism, from original 1910 water color postcards and beautiful modern-day acrylics, to live and mix medium art; there is something for everyone, even if you aren't an enthusiast.
West & West Hill Sts. W Hill St, Nassau, +1242-328-5800