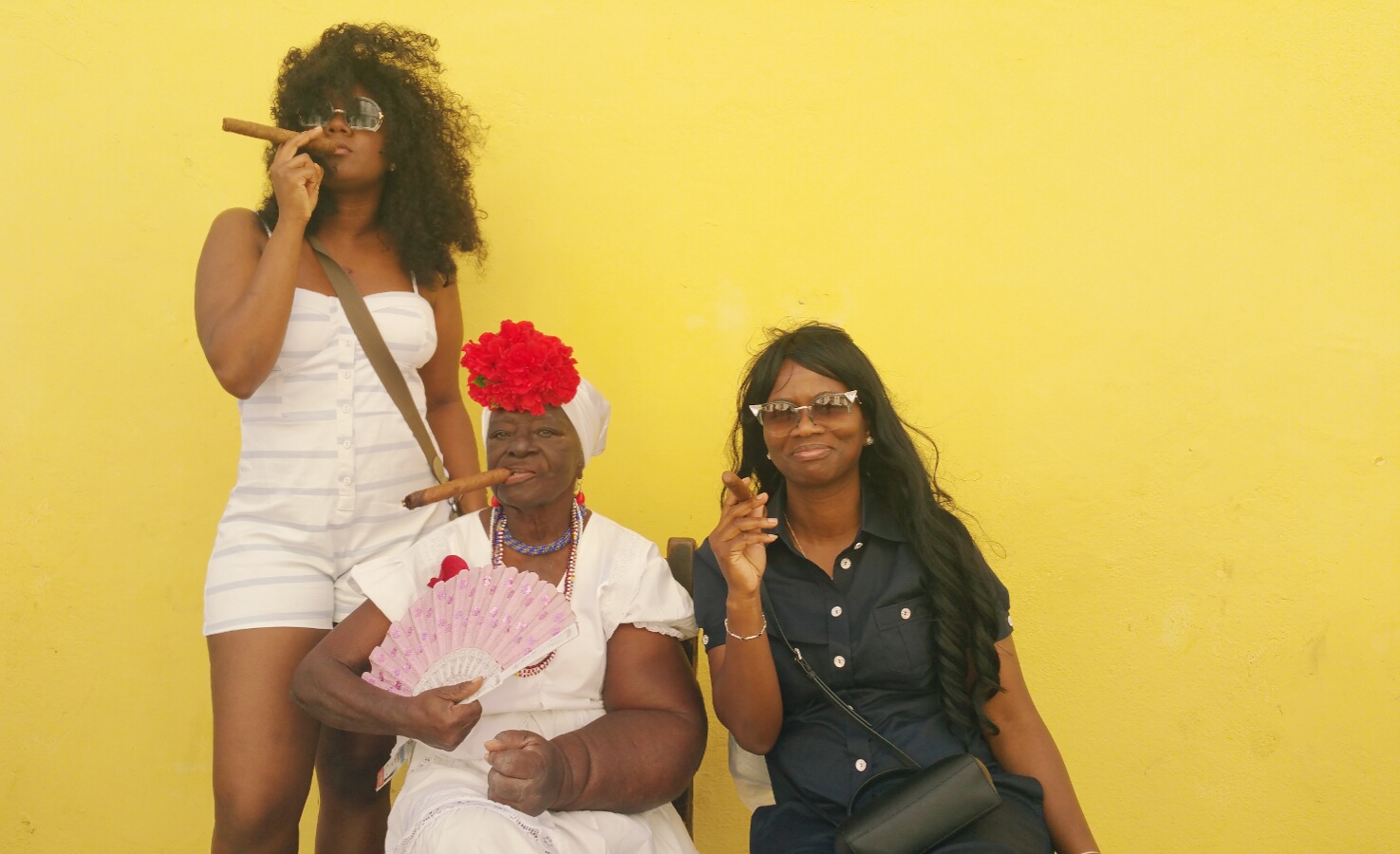 I've never really had a bucket list or a compilation of things I've always wanted to do. If you follow my blog or instagram (@aidannealpress) then you know I more or less live my life on a month to month basis.
My grandfather is Cuban, but it wasn't until I migrated to Miami that the allure of experiencing Cuban culture really intrigued me. Caribbean people have a disproportionate view of the Castro regime, when compared to the oppressive tales of Cuban Americans. This view has ushered me into several heated debates with my stance on the abolition of the wet foot dry foot policy, and made me altogether even more eager to witness/experience the conditions for myself. With the recent lifting of many sanctions, it is now possible for all United States citizens to enjoy the splendor of Cuba for themselves. But hurry, the island is vastly changing. While this brings many aesthetic improvements, it means that one's travel experience will soon be more commercialized, or even worse, more Americanized.
I truly implore anyone who has the ability to visit to do so. In my upcoming post, Cuba| 5 nights, $799, I will show you how to do so, at a reasonable cost.
In the mean time, here are some tips I hope will make your trip planning easier!
Air Travel
We went with a Gulfstream charter. At the time we booked our carrier commercial airlines were not allowed to fly into Havana. The flight cost us about  $389 and was secured through a travel agent. However, with Jetblue, American and now Southwest, you now have the option to fly into Havana (on all except Jetblue) for $150-210. Actual flight is just about 35-40 minutes.
Accommodations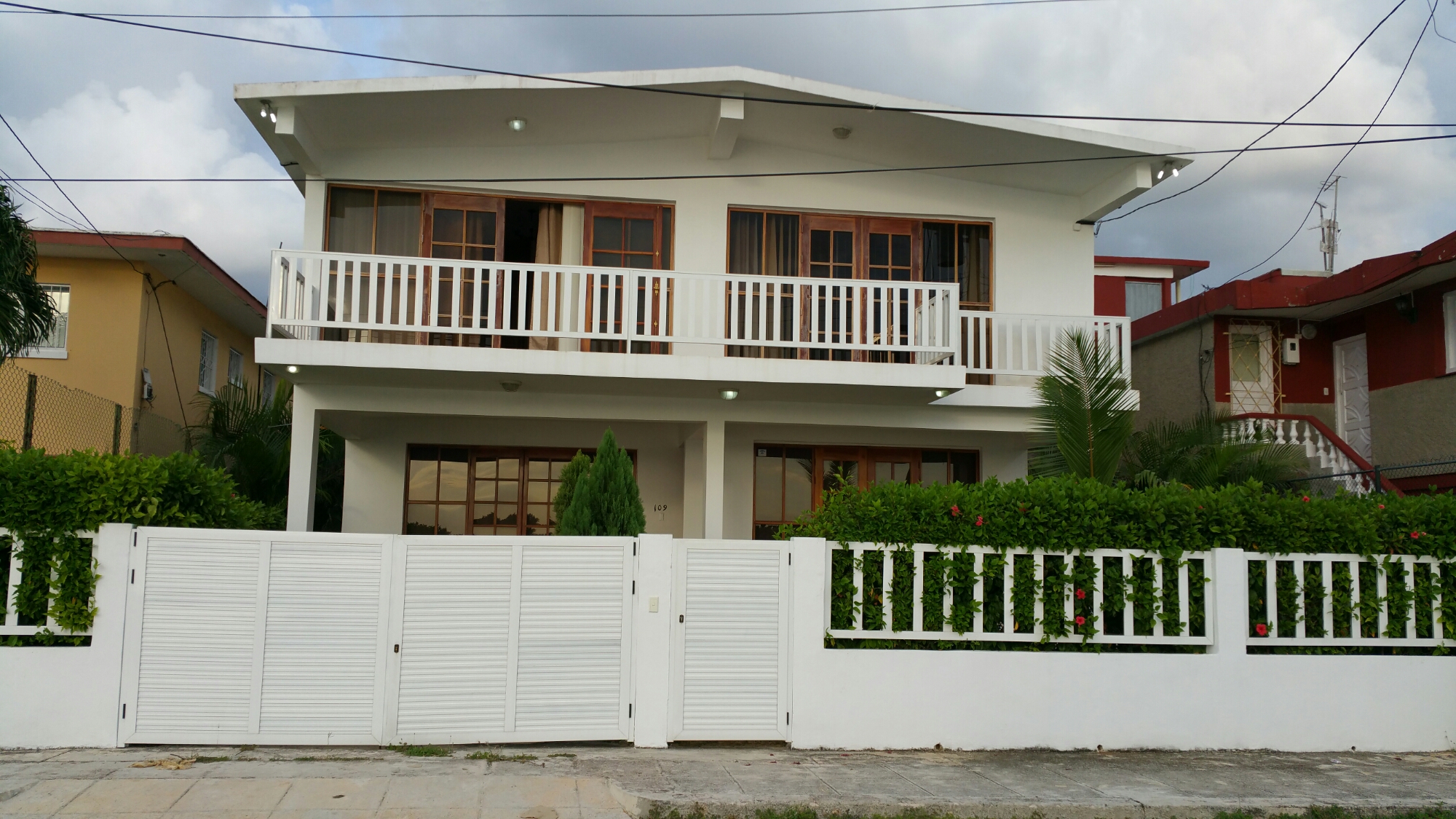 During our planning, most of the hotels we sought out were booked for that weekend. On a half chance, I checked Airbnb and was shocked to find ample listings ranging from as low as $17 to about $250 per night. We stayed in a beautiful water front home for 150/night. They offered a daily breakfast option for just about $5 a person and were the most gracious hosts anyone could ask for.
Funds
Outside  (ie non-Cuban) debit and credit cards will not work in Cuba. Not at an atm or for electronic purchases. It is said that there are one or more areas that facilitate use, but we did not locate a single one. It is imperative that you budget your stay and bring ample cash with you. In Cuba, tourist conversion is in CUCs. Upon conversion you will not be able to resell this dollar at any other foreign cambio (ie it's useless anywhere else but in Cuba) so do not change more than you need. For example, I budgeted a need for $400USD for our stay. I converted $300 right away and changed the remaining cash as needed.
In addition, every website displays a 1:1 rate for the USD:CUC conversion. While this is true, once you get there, there is an apparent 13% government tax, which meant for every 100USD exchanged we received 87CUC. Upon our return, several Cuban coworkers shared that they have "inside-persons" who would have exchanged the dollars at a .95:1 rate, here in the states. So be sure to ask around. This would have saved us $80+ we lost just converting funds.
Also, most paladars (restaurants) and tourist friendly spots accept US dollars as well. It is not freely volunteered information, so as you're maneuvering your budget, feel free to ask, "do you guys take American dollars as well?"
Communication
Communication is not that easy. Depending on the length of your stay you can go to a local phone store and purchase a phone with credit. All hotel rooms are equipped with phones. This may not be (as it was for us) the case in an Airbnb. WiFi is available in most hotel lobbies and sporadic locations around Havana. No matter where you are, you will need a Nauto WiFi card to access data. Cards are $2CUC and provide you with 1hr. You must physically disconnect from the service after your done browsing, or the time you payed for may still be deducted (regardless of whether or not you have turned of your phone or WiFi). I use Whatsapp to make calls during all my travel exploits. While you can use whatsapp in Cuba, the strength of the WiFi cannot sustain calling, you will have to send voice notes or simply text. In addition, many tour companies, hotels and so on have whatsapp numbers. This further facilitates local communication.
Ground Transport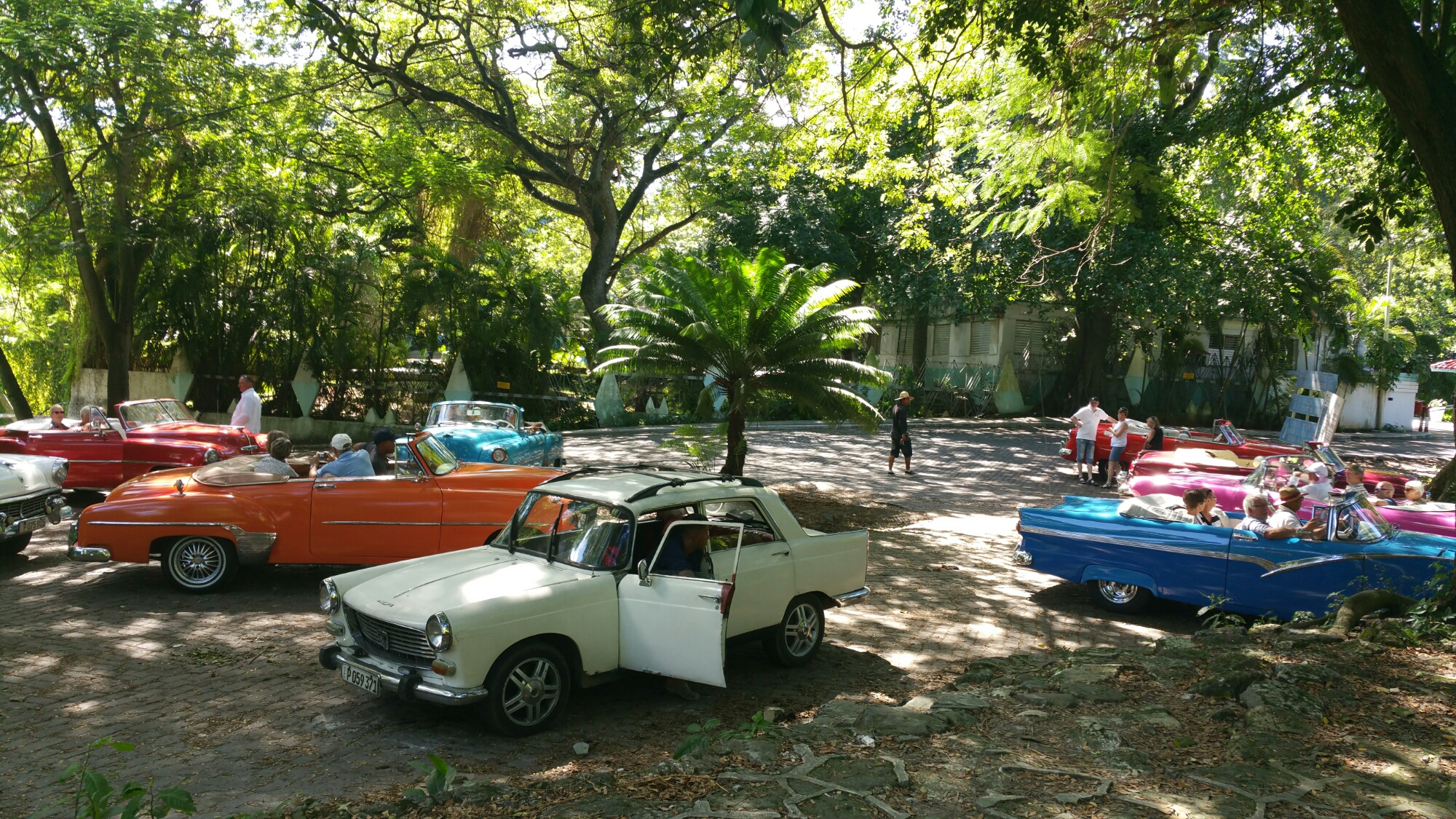 Taxi service in Cuba is not as simple as calling a company and organizing a ride. It is best that you organize transportation before you arrive to the island. You can do this through a local travel agent or ask a Cuban friend to help you organize a personal driver for the duration of the trip. Most hotels and Airbnb hosts will assist you in organizing travel once you've arrived as well. Cubanacan is the preferred private-car "taxi" carrier. There are many yellow cabs outside of Jose Marti (Havana) airport. Fares are fair, but feel free to negotiate. Our ride to Miramar (approx 35 mins away) cost us $25USD.
Itinerary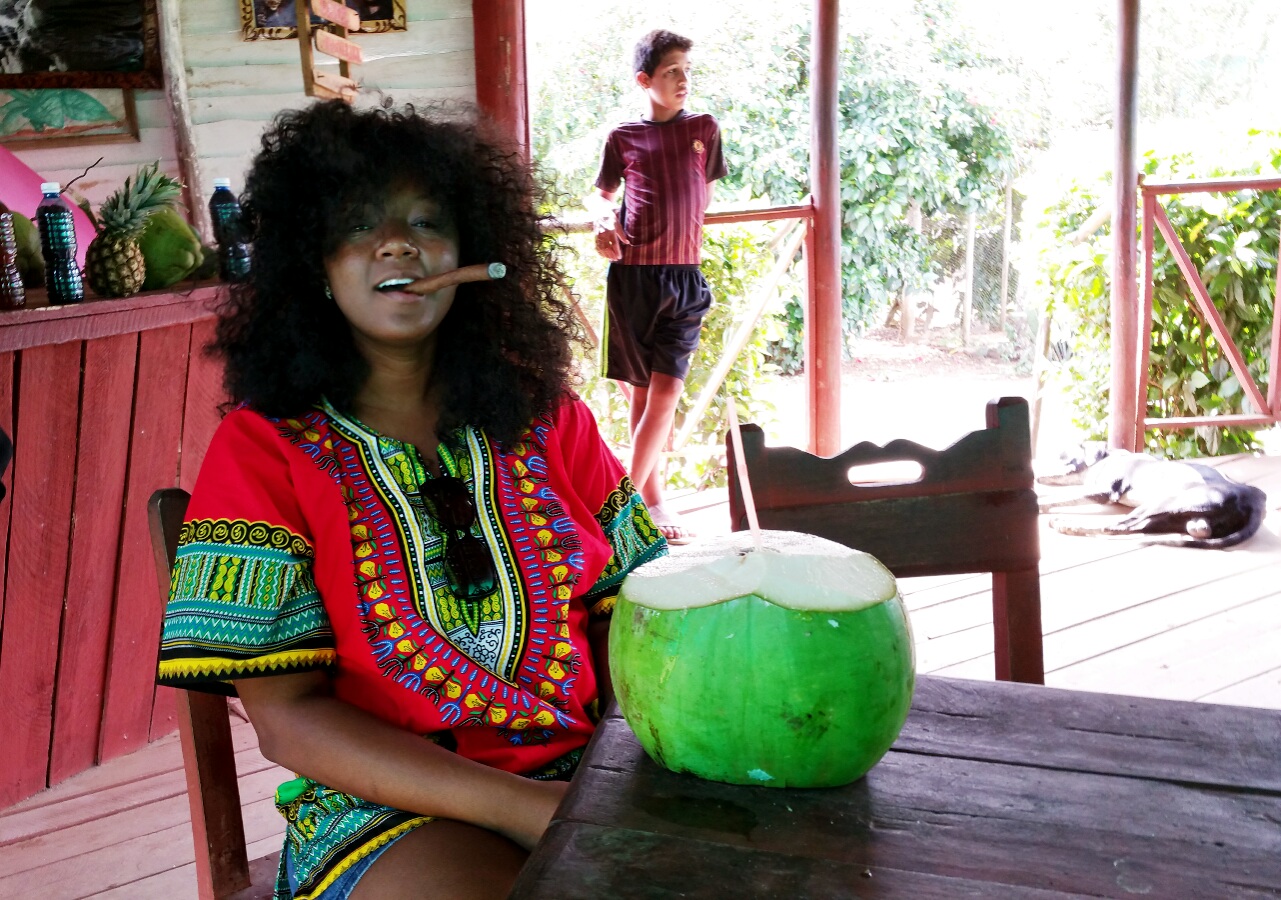 Tourism is still prohibited for US citizens. There are 12 licenses under which we are allowed to travel. Of these, educational: people to people experiences and support of the Cuban people are most feasible when planning  your trip independently. Click here for more information on what activities fall within these licenses. The OFAC site can be a bit intimidating and even confusing. In their literature, it presents as though it is necessary to complete a physical application for these licenses. You don't have to do or present anything to anyone. Your trip and activities planned simply have to fall within the described activities in the link above. Thus far, no one has been prosecuted or fined (the stated punishment by the US treasury) for indulging in leisure activities in Cuba. This is not an incentive to go vacationing! I just want to ease your mind when planning, so that you are not in a tizzy about what's touristy and what's not.
You do not need a physical license. For entrance into Cuba a tourist visa is still required, it's a plain pink paper with your passport details that can be acquired from a local travel agency for approximately $85-100. If you're in Miami, Tocororo travel company provides this service. You should hold on to the second half of your visa for your return trip (first half is taken during the immigration process upon arrival), but it is not required for reentry into the states, so don't worry if you misplace it along the way.
I used TripAdvisor to plan our trip and selected experiences that would fulfill travel under a people to people license. I booked two day-tours organized by Havana Journeys. You can go with a cookie cutter tour or request modifications to fit in local experiences that peek your interest (we added Fusterlandia and Hotel Nacional to ours). Your guide and driver will pick you up from your hotel or Airbnb and are exceedingly flexible, professional, and knowledgeable. Our guide was Andres. I would recommend him 10 times over, so don't hesitate to request his services; and be sure to tell them we sent you! Havana Journeys can also provide you with a physical itinerary to validate your people to people exchange, should you desire.
The actual immigration process was a breeze both coming in and returning home. There is no dreaded interrogation or requested proof of activities.Upon arrival you will be asked why you are visiting and as stated before, vacation or tourism is not a permitted response, the response they are looking for is a simple statement of one of the licensed reasons. At home (the US) we were simply asked if we enjoyed our stay.
Other tips
Food/Drink. We came back with Montezuma's revenge. Despite drinking only bottled water, we did have frozen drinks and ice. Be sure to ask if the water is purified when out. The food is also quite bland, so don't expect any vast culinary experiences.
Departure Mishasps. Plan to be at the airport at least 2 hours ahead of time. One way flights out of Cuba cannot be purchased locally, and in some cases cannot be done online in the states either. All airport transactions are cash only and in CUC, so get there to avoid any mishaps. Missing your flight will cost you much more than a few extra CUCs. Western Union was down, islandwide while we were there, so don't bank on having money sent to you in case of emergencies.
Television. There are just about 4 local channels, all in Spanish of course, so bring some dvds. Some hotels have limited Dish Network, but pretty much most accommodations have dvd players.
Meals. Paladars suggested by your tour guides are an average $18-$25CUC for a three course pre-fixe meal. At a local paladar you can get a far better entree for just about $4CUC.